Home
Edgar Cayce's A.R.E.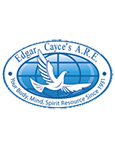 Wellness & Rejuvenation Retreats
Week-long spa events include lodging, healthy, mindful meals prepared by your in-home cook, and a full complement of individual spa treatments and group body/mind/spirit sessions. Held 2-3 times a year. These Wellness Retreats are limited to 15 participants and tend to fill up quickly. See website for details or call the Spa 757-457-7202.