Home
LITTLE BITS OF ADVICE: Real Questions, Expert Answers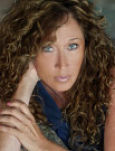 Do you believe in LIFE AFTER LOVE?  Sign up for our monthly newsletter and receive a FREE Special Report  on LIFE AFTER LOVE.
Do you have a question about love and/or life you need some serious help with? Well, you are in the right place! Submit your question and you will get some FREE sound advice specific to your situation.
With Leslie J. Saul, Relationship and Life Coach-MPNLP, CCHT.