Home
A Mind Blogging Experience with Leslie Saul, Relationship and Life Coach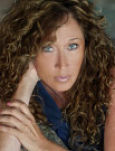 Eat, Move, Breathe, Live, Love, Serve, Learn.  Leslie's Blog is for those who are intensely interested in transformation, and want to find your natural skills and gifts that you have deep within yourself and bring them out.
It is within our internal world where we can make the most difference in ourselves, which then also influences those around us.
By changing our negative core beliefs into positive energy and beliefs – we transform, and then the things that surround us respond in kind.