Home
SomaVeda College of Natural Medicine Thai Yoga Center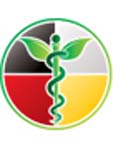 SomaVeda College of Natural Medicine: Our core modality is SomaVeda Integrative Traditional Therapies® Indigenous Thai Yoga, Ayurveda, Native American Medicine, Traditional Naturopathy, and Sacred Natural Medicine.
Certificate and College Degree programs include: SomaVeda® Thai Yoga Practitioner, Ayurvedic Health Counselor, Ayurvedic Yoga Therapist , SomaVeda® Thai Yoga Teacher, ASA in Natural Health,  BSA in Natural Medicine, Dr. of Sacred Natural Medicine/ Ayurveda.
National and Internationally recognized Programs.