Health and Wellness Classes & Workshops: South Carolina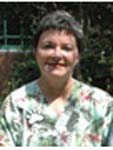 Jeanne Fowler, DVM is available for talks on holistic health tips and treatment options for animals. See website and contact clinic to schedule.

Learn and Experience the 3 causes of your Stress and your 9 choices of Truth to eliminate your stress, depression, and fears which will enable your body to heal itself through turning your defensive cells into healthy growth cells. Linda is the founder of Bonsai Leadership- one's destiny is created by their belief system, thoughts and habits. Check website for details.