Health and Wellness Classes & Workshops: Washington
CDM is a modern-day presentation of ancient wisdom. CDM is focused on spiritual freedom; the emphasis is on teaching meditation techniques to allow the spirit to awaken and create consciously in the physical world. The amazing amount of information offered by CDM can be experienced in classes, meditation gatherings, psychic fairs, healings, workshops, social events and more. See website.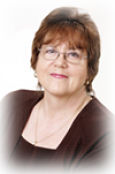 Classes on Healing Touch level one and Energy Healing for massage therapists. Sharon Fletcher is a Registered Nurse, Certified Healing Touch Practitioner and Instructor, Certified & Registered Hypnotherapist, Aromatherapist, Registered Counselor, and Shamanic & Spiritual Practitioner. Check website for details.
Pachavega's Certification Courses will prepare you to become more than a just a Raw Food Expert. Heal yourself and those you love with real food. Intimate and interactive with only 8 – 10 participants per course and 16 plus modules of hands-on learning and taste testing, optimize your nutrition intake in a sustainable, long-term way with delicious, organic whole foods.