All About Pets – Travelers Rest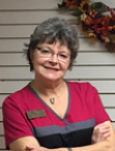 Dr. Jeanne Fowler practices Holistic Veterinary Care as well as Conventional Veterinary Medicine.
Beyond first rate pet care, we make our clinic comfortable and a very calm environment so your pet can relax in the waiting room and look forward to meeting our staff. We have a number of resources for you to learn about how to take better care of your pets.
We also carry Homeopathic remedies, Chinese herbal remedies, high quality nutritional products and more.
As an additional service, we also offer a boarding facility.