Home
All About Pets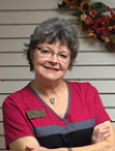 409 Old Buncombe Rd.
Travelers Rest, South Carolina 29690
864-834-7334
All About Pets is home of Dr. Jeanne Fowler, a licensed veterinarian. Your pet's health and well-being is very important to us. We offer you personalized service provided by our highly knowledgeable staff members. We carry Homeopathic remedies, Chinese herbal remedies, high quality nutritional products and more. As an additional service, we also offer a boarding facility.