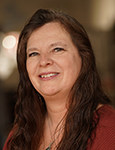 Angela has connected to those on the other side her entire life. People who passed and those from other realms, here to support us. Healing energy, messages from those that passed and information to help you on your journey, are shared with compassion.
Offering online and in person private and group sessions, personal and spiritual growth coaching, classes and retreats at angelazabel.com.
Angela works with love, compassion and humor. Life is meant to be enjoyed to the fullest. Understanding and deepening our knowledge about ourselves and our world helps in our expansion of our Soul's, those around us and the world we live in.
We are multidimensional. What does that mean? We are Soul's that can connect to all knowledge, dimensions or energetic beings. This is our natural state of being. Intuition is a part of this connection that we can use on an everyday basis.
There are many energetic beings that are available to join and share with us on our journey. Angela connects to past Loved ones, Angelic realms, earth, sky and animal realms along with star nations, consciousnesses and knowledge fields. This is part of the Team Angela works with. Working in Love and White light to share guidance from all energetic realms. Specific information is shared to help people on their journey. The information can be shared through messages from past loved ones, personal and Spiritual coaching, and current life guidance including oracle cards.
Angela offers Zoom online private sessions, private and corporate group sessions, online and in person intuition and mediumship classes. Hosting specialized retreats, classes, writing and speaking engagements.
Do you have questions? Let's talk.  Contact and schedule an appointment. Join my email list for updated information at www.angelazabel.com
You can also follow me on Facebook, Instagram, TikTok and YouTube