Angela's Blog & Newsletter – Articles and Tasty Recipes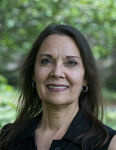 Read my blog to get the latest science-based research developments on health and wellness.
Never miss another article by subscribing to my Free monthly newsletter. Stay up on natural and healthy approaches to global wellness focused on specific health conditions, the power of whole food nutrition, and natural lifestyle changes. Enjoy easy-to-follow healthy recipes and share them with your community.
Let's get healthy together! Follow the link and sign-up NOW! Bonus: Download the 12-tips to digestive health.
Client Testimonial:
Angela used her skills and continued to transform my life, beyond my wildest expectations. I strongly believe in the holistic approach to overall health and wellness. The first thing Angela did was change my diet. She directed me to eat certain foods, staying with certain food groups. After 5 days, I felt 90% better and shortly thereafter, I was feeling better than I've felt in many years! It was absolutely a game changer in my life. I couldn't believe the transformation that had taken place in my life. Angela had taught me a very important lesson: Food Is Medicine! I thought I had found nirvana and that my mission toward optimum health was over. I soon learned that I had just begun my journey into health and wellness. Through a variety of supplements and treatments, Angela used her skills and continued to transform my life, beyond my wildest expectations. No matter where you are on your journey of health and wellness, I STRONGLY recommend Angela Russo as the only health professional I've ever found who truly has the gift of healing. Gregory, S