Asheville Recovery Center offers Group Therapy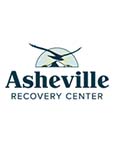 Group therapy is a widely utilized approach in the addiction treatment world because of its success in educating and preparing individuals for the world outside of treatment center walls. Group therapy is conducted by therapists and involves recovering peers coming together to discuss specific topics about addiction. For the best chance for recovery success, individuals should utilize group counseling methods.
We offer struggling individuals a chance at freedom from addiction and alcoholism through comprehensive treatment. If you need help, recovery is possible. At Asheville Recovery Center, every individual is met with the compassion and the care that they need in order to truly heal.
The Benefits of Group Therapy
Allows a sense of community and support throughout addiction treatment for those involved
Provides necessary information and education about addiction and the recovery process
Allows peers to discover alternate roads of addiction and monitor others' successful coping strategies that may for them
Allows for the motivation of peers to maintain success throughout recovery
Offers a specific strategy and gives individuals a positive treatment structure to count on each week
Helps to grow relationships that could blossom into helpful support systems once treatment concludes
Develops a perspective of optimism throughout group members by learning about what others have gone through
Offers a sense of accountability and motivation by group members