Asheville Recovery Center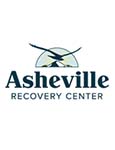 Asheville Recovery Center uses both traditional and holistic therapy methods and techniques which are proved to help individuals establish effective and long-term sobriety.
Before treatment begins, each individual is assessed by our case managers, psychologists, and physicians to determine complete diagnosis and methods for effective care.  If you need help, recovery is possible.
Visit our YouTube channel:  https://www.youtube.com/channel/UC9ideM44w41fuylWTJ4OLUQ