Ask Reverend Wanda – Medical Intuitive Mastery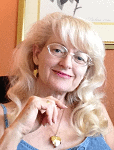 As a child, I was trained in herbology, holistic diet, nutrition, vitamin therapy and animal husbandry. Since the 1980's, as an adult, I have scanned deep inside the physical and energy anatomy to perceive the source of all health issues. With my clients permission, I have offered step by step solutions to return energy and vitality to the body reversing incurable illnesses.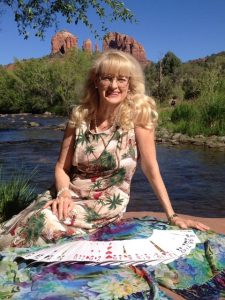 For decades, I have combined astrology, numerology, Cartomancy, psychic counseling, and the human design system as divination systems to accurately predict the future and give detailed information about love, romance, career, future, family, money, health and major events in one's life.
I have facilitated the transformation of the mental, emotional, and physical body's health with emotional core wound healing/clearing, rebirthing, guided imagery, inner child therapy, life coaching, nutritional counseling, medical intuitive scans and psychic surgery.
The spiritual healing, I have done with aura/chakra scanning, distance healing, energy clearing, future life progression, hypnotherapy, Matrix Energetics/2 Pointing, past life regression, soul union and remote viewing.
I believe there is no limit to healing energies that are available to all of us and in my first book, 'Journey To Creation' I write about my amazing voyage past all the universes to the end of the void where an infinite ocean of light exists. This light is where all of us came from giving us the ability to tap into its love, wisdom, and healing at any time. I invite you to contact me to experience the divine wisdom in you.