Atlantic University by Edgar Cayces A.R.E.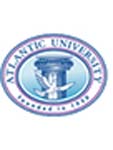 Experience personal transformation through a holistic, contemplative approach to education, cultivating wisdom through community learning, inner life work, and academic study.
Atlantic University is a nationally accredited institution offering two Master of Arts degrees: Transpersonal Psychology and Mindful Leadership, two Graduate Certificates: Regression Hypnosis and Mindful Leadership, a noncredit Certificate in Spiritual Mentoring, as well as non-credit options for Lifelong Learners.