CANADA – Fresh Start Health Retreat Centers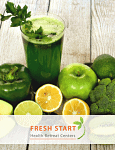 7, 14, or 21 Day Health Restoration and Lifestyle Transformation Retreat located on Vancouver Island.
A whole body holistic program designed to address your specific concerns. We design your Individual Healing Path™ and monitor based on your healing needs. We work with obesity, depression, anxiety, smoking, emotional eating, IBS, colitis, fibromyalgia, candidiasis and many more conditions.