CANADA – Hahnemann Center for Heilkunst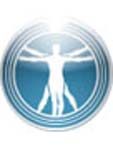 The Hahnemann Center for Heilkunst provides a comprehensive treatment based on safe, non-toxic remedies prescribed according to natural law principles for a wide range of disease conditions. We are a general practice and do not specialize in any one area though we have a special interest in childhood disorders such as autism.
Our patients come from all over the world to seek effective treatment.  See website for details.
Visit our YouTube channel to learn more https://www.youtube.com/user/HahnemannCenter/feed