Center for Neuroacoustic Research Classes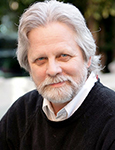 Dr. Jeffrey Thompson offers classes on Vibro-Acoustic Peak Performance, Sound Therapy, Meditation, Mega Learning, Personal Transformation and other Tri-fold healing methods.
Also Automated Bio-Tuning® System Intensive Course and Advanced Bio-Tuning® Practitioner Intensive Course.
Learn to heal the body, heart, mind and spirit with Sound.  See website for details.