Create Your Dreams Shamanic Training Institute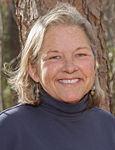 The Shamanic Training/Medicine Wheel Program is a  certification program that is designed around two objectives – to clear all that has been holding you back from living your best life and teach you the tools to maintain your shift, and also to teach you the skills to do healing work with others.  Over the course of one year, you will learn all the healing tools and wisdom of shamanic healing, and go through the four directions of the Medicine Wheel experientially. You will identify and release old patterns, limiting core beliefs and heavy energies from your body, mind and soul as you learn and embody the healing tools of the shaman. With each phase of the Medicine Wheel, you will see your reality shift to what you desire…and you will create with ease. You will learn your soul's journey, and your destiny in this lifetime. At the completion of the program, you will receive certification as a Certified Shamanic Practitioner.
Many graduates of this program have created their own successful shamanic practices, and have found their passion and purpose in bringing these powerful tools of transformation to their clients and to the world. Some take this program solely to enrich the quality of their own lives.
Each direction of the Medicine Wheel is approximately 4 months in duration, each beginning with a 4 day class where you learn the wisdom, medicine and healing tools of that direction. I keep the classes small so you will form sacred bonds with your classmates that will last a lifetime, and receive individual attention and support. During the four months between classes you will further and anchor the shift you are making by bringing the tools you have learned to your own life, and by doing "trades" with other students so that you can gain experience and continue your clearing. I support you with monthly coaching sessions in the months between classes.
You will learn and master:
Clearing and balancing the energy field and chakras
Repairing chakras
Clearing crystallized energies (responsible for many chronic aches and pains)
Mythic Mapping
Decoupling – process for releasing anxiety and PTSD
Ancestral Healing
Clearing heavy energies from physical spaces
Spirit Releasement
Soul Retrieval
Spirit Flight
Destiny Retrieval
The Death Rites – working with those preparing to cross over
Healing souls who have already crossed over
You will create a mesa (portable altar), which will contain your kuyas (sacred healing stones), as well as other objects sacred to your journey. Your mesa is connected to you at the level of your soul, and will be with you throughout your life's journey to support your medicine and your power of conscious creation.
You will receive 8 of the Munay-Ki Rites…ancient, sacred rites in the tradition of the Inca shamans of the Peruvian Andes. These rites awaken your luminous nature and connect you with the lineage of medicine men and women throughout time. The 9th and final rite, The Creator Rite, may be given to you upon completion of the program.
The fees for the program are $600 per class (4 classes total over a one-year period). A monthly payment plan is available.
If you are interested in becoming a Shamanic Practitioner, and bringing this powerful healing to others while transforming your own life, let's talk. Contact Chris Krohn for your complementary consultation at chris@createyourdreams.com.
Chris is a Master Shaman and studied with Alberto Villoldo, Jose Luis Herrera and the Shamans of the Peruvian Andes.  She has been training and certifying Shamanic Practitioners since 2007. She is also a Certified Clinical Hypnotherapist through the HCH Institute and a Reiki Master.
Chris also teaches a Hypnotherapy Training Program, which will certify you as a Certified Hypnotherapist. Please visit her website at https://createyourdreams.com/hypnotherapy-training/ for more information, and contact her at chris@createyourdreams.com with any questions or to register.