Discover Lasers Blog – up to date info on Therapeutic Lasers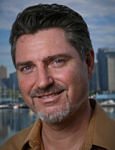 Get the newest information about Scalar Wave Lasers, Cold Laser Therapy Equipment and Quantum Healing Technologies. Learn about different Scalar Wave Lasers, Cold Lasers and how to choose the best laser for your needs.
Read our blog for testimonials, and familiarize yourself with this technology that has been perfected over 45 years worldwide for humans and animals.