Home
Dr. Fiquet Hanna Duckworth, D.O.M.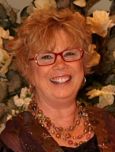 1510 S. St. Francis Dr.
Santa Fe, New Mexico 87505
United States
505-982-9626
Acupressure, Acupuncture, Allergy Treatments, Biofeedback, Bioidentical Hormones, Blood Chemistry Analysis, Energy Healing, Herbology, Homeopathy, Integrative Medicine, MicroCurrent, Myofascial Release, NAET, Neurofeedback, NHRT, Nutrition, Physical/Exercise Therapy, Shiatsu, Traditional Chinese Medicine, Wellness Centers
Fiquet Hanna Duckworth is a Doctor of Oriental Medicine (DOM). We are a family practice specializing in Integrative Wellness Care, a whole-person approach to help you reach optimum health and vitality.