Dr. Matejka's seminars – Why Can't I Get Well??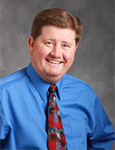 Dr. Matejka speaks throughout the United States, as well as internationally. Topics include STOP YOUR PAIN NOW, Brain, Endocrine, Digestive, Immune, & AutoImmune, Fatigue, Sleep Issues, Heavy Metals, Chemical Sensitivities & Many more.
Contact us if you want Dr. Matejka to speak at any of your upcoming events.