Home
Miles of Texas Nutraceuticals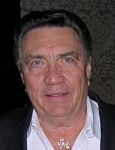 1811 N. Austin Avenue, Suite 203
Georgetown, Texas 78626
512-868-9867
Dr. Miles, a board certified doctor of naturopathic medicine, offers professional grade products that are not available in regular retail stores. He also offers nutritional counseling and natural therapies including dietary supplements, herbal remedies, alkaline machines, homeopathic medicines and more.
These natural solutions are  designed to help the whole person by removing obstacles to your health and wellness, encouraging your body's natural healing process.  A wide variety of homeopathic medicines, herbal supplements, and vitamin therapies are among the natural medicines, medicinal herbal and nutritional counseling utilized in a well balanced complimentary alternative medicine program to make a complete healthy YOU.
With 30 years experience in Alternative Health Care, Dr. Miles is available and offers his extensive knowledge of natural remedies.