Dr. Pearl Zadeh's Biocompatible & Cosmetic Dentistry Blog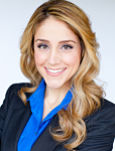 Dr. Pearl Zadeh is a skillful and artistic cosmetic dentist.  In addition, she has always displayed a passion for the biologic nature of dentistry. As a result she has placed a large emphasis of her career on the health of the products she places in her patient's mouth, and the affects they have on the body as a whole.
Read her blog to learn more about Holistic Dentistry options and trends.