Dream Life Ignited LLC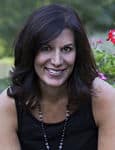 I am your "Confident Action Mentor and Self Love Coach."
I'm a catalyst. I help women entrepreneurs busy supporting others and taking care of everything but themselves and their dreams, BECOME the woman who loves herself fully, and JUST DOES THE THING – write the book, move to the beach, create the amazing relationship…
As a certified transformational life coach, I help you align your energy with vision, mindset and inspired action. Experience greater confidence and self love as you start living your greatest, most amazing life you ever dreamed possible.

Providing group and individual coaching mainly via Zoom and phone with some in person, speaking services, success workshops, guided meditations, chakra healing, meditation mentoring and retreats.
Ignite Your Dream. Awaken Your Potential. Transform Your Life.