EcuadorianHands Palo Santo Malas and other unique items from Ecuador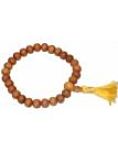 Palo Santo(Bursera Graveolens) prayer beads; This aromatic wood belongs to the same family as frankincense and myrrh; It cleans and help to remove the bad energy from the home, keep away evil spirits, induces meditation and spiritual search. The scent of Palo Santo is extremely soothing and transmits a powerful energy.
Also available:
Palo Santo (Bursera Graveolens) 100% pure Essential Oils, Incense and Soaps. We're artisan distillers and only process wood that has been found to have died naturally in the forest. Elaborated without harming the Palo Santo wood tree.
Tagua Rings, Bracelets, Necklaces and Earrings and Beads, Coconut Beads, Ethnic Clothing, Panama Hats, and Handmade Smoking Pipes too.  NEW – handcrafted Tagua Christmas ornaments and figurines!
Wholesale and Retail orders available. Products of Ecuador.