Energy Intuitive Therapy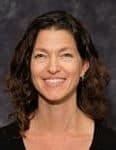 Energy Intuitive Therapy is a healing modality used to clear past emotions and trauma that prevent you from moving forward in life. Additionally, physical manifestations of pain or other disorders can be helped with vibrational sound therapy and targeted energy work. When you connect with your Higher Self and/or Spirit Guides during the session, you will receive additional healing and advice.
Channeling for you to speak directly to your Higher Self and Spirit Guides is very helpful when you need to understand your path in life or you are trying to make substantial changes in life. Their input and direction is a priceless tool that you can learn to connect to yourself!