Essentials for Healing Aroma News Blog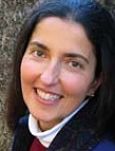 Essentials for Healing utilizes only therapeutic grade, batch tested essential oils in a variety of salves, butters, lotions, creams, washes, sprays, inhalers, diffuser blends, and custom blends.
Through our knowledge of the specific chemistry and therapeutic properties of our essential oils and carriers, we can offer the most appropriate delivery method for your specific health, wellness, and body care needs. We are honored to be a part of your healing process. Read our blog to learn how these oils can help you and your family.
Also check out more article archives on our other website –  trinityhealingarts.com/articles/articles.html