Freedman Wellness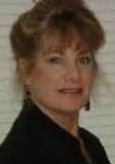 Serving San Fernando Valley including Valley Village, North Hollywood, Sherman Oaks, Studio City, Burbank, Toluca Lake, Encino and Van Nuys.
We are a unique Traditional Chinese Medicine & Acupuncture holistic clinic ​that uses SAFE and NATURAL therapies to help eliminate pain, increase mental focus, renew energy and vitality, and create a sense of optimal, harmonious well being.
Gail Freedman is a Licensed Acupuncturist in the North Hollywood, Valley Village and Sherman Oaks areas. She holds national certification in Acupuncture and Chinese Herbology she also advanced training in Nutrition Response Testing.
Also offering ZYTO and Avacen treatments
Testimonials:
I have a history of back pain due to a herniated disc in my lower back. A couple of times a year due to lifting/turning/jerking a certain way I will have pain (at times hard to get out of bed). This time the pain was not so severe that I could not get out of bed, but could not carry my 3 year old or bend over, etc. After 2 acupuncture sessions with Gail and I am pain free, and even went skiing the following week and was pain free!
Deborah M.
I had been suffering from symptoms as a result of food sensitivities such as stomach aches and skin irritation. In addition, my atopic dermatitis (eczema), was flared up. After being on the supplements Gail recommended, the most dramatic improvement is in my skin. I am also able to tolerate some of the foods I am sensitive to and have not had one stomach ache.
Nicole M.