Hahnemann College for Heilkunst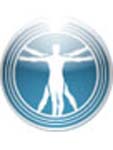 The Hahnemann Center's on-line store offers a variety of e-books for download on various Heilkunst related topics, all available at no charge.
Links to other publications by Rudi Verspoor such as Homeopathy At Home: Everything You Need To Get Started With Confidence and Homeopathy and Home Dental Care are also available.
Our best selling title Autism: The Journey Back is also available.
Visit our YouTube channel to learn more https://www.youtube.com/user/HahnemannCenter/feed