Healing Codes Teleseminars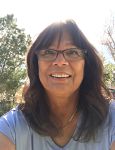 With the Healing Codes Circles experience healing the source of blocks to your success in all areas of life: health, career, relationship and more in one of the Teleseminars or in one on one personal guided sessions with me. You will find yourself coming from a place of truth and love and no longer from fear or falsehood.
Board Certified Holistic Alternative Psychology Master Practitioner
Certified Practitioner of:
The Healing Codes, The Success Codes, The Relationship Codes, The Love Code, Memory Engineering, Whole Life Healing Trilogy coach/practitioner, Halo Bio-photonic Therapy coach, Whole Life Healing coach, Certified Custom Guided Healing Codes practitioner. Certified Custom Guided Trilogy coach/practitioner.