Healing Waters Wellness Center & Spa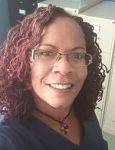 We are trained and certified currently offering buttock lifting and body contouring, fat reduction via Strawberry Laser, infrared sauna sessions and Korean Style Hip Baths.
Elicia Jacob is a Doctoral prepared registered nurse and certified as a Public Health Clinical Nurse Specialist. She and her daughter are certified by I-ACT as Colon Hydrotherapists.
Testimonials:
I chose the score 10….#1 hospitality and great customer service. Love the fact that the staff is knowledgeable and able to inform customers of the importance of wellness and expectations. Product information is great also. #2 Services: excellent selections….website info…..articles posted in facility and brochures. # 3 Results …..I feel like a new person everytime…which is why I always give referrals. Thank you!