Holistic and Safe Dental Care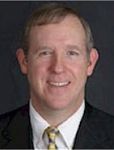 Dr. Wiele uses a whole body approach to oral healthcare while offering patients a comprehensive list of general, restorative, and cosmetic dental services. Using natural and non-toxic restorative materials promotes health and wellness.
Testimonials:
I would like to thank Dr. Wiele and his staff for an unbelievable dental experience. I went from being terrified of dental work to actually being able to relax and rest in the chair. Thanks for the miracle you worked with my smile. I am truly grateful and realize I smile more than ever. I never knew it would look this awesome. You really are gifted from above!
Rodney Mills
I was not sure what to expect when I decided to try straightening my teeth for my daughter's wedding. There were only three months until the wedding and I really did not believe there would be significant results in such a short period of time. Furthermore, with a wedding in the near future, I was hesitant because I was not sure financially that this would be possible. I was extremely happy after meeting with Dr. Wiele and hearing what could be done with my teeth with the funds I had available. The entire three months went so quickly and the results were beautiful. I was amazed when the braces came off a week before the wedding and my teeth looked so straight and beautiful. The photographer did not have to ask me to smile for the pictures! If you would like to improve your smile, no matter what the reason or the financial situation, talk to Dr. Wiele and his staff. I'm sure glad I did!
Sharron Estes