Home
Holistic Health Center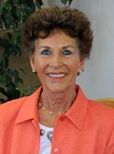 Jo-Anne Rohn-Cook
305 Main St.
Fort Morgan, Colorado 80701
United States
970-867-4852
800-957-4852
Addiction Treatments, Allergy Treatments, Biofeedback, Channeling, Distance Healing, Emotion Code, Energy Clearing, Energy Healing, EPFX/QXCI/SCIO, Healing Touch, Homeopathy, Hypnotherapy, Kinesiology, Life Coaching, Medical Intuitive, Metaphysics, Neurofeedback, Nutrition, Polarity Therapy, Remote Healing, Therapeutic Touch, Wellness Centers
Jo-Anne is the director of Holistic Health Center. Her research and expertise in nutrition, stress management and self-esteem have benefited thousands. She inspires many with her own recovery and guides others in discovering their health and happiness. As lecturer, writer and professional consultant, Jo-Anne has helped thousands to regain their health, overcome fear and create a whole new life.