Home
Jonathan Goldman Healing Sounds Blog and Newsletter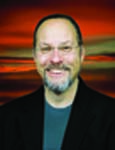 Jonathan is director of the Sound Healers Association and president of Spirit Music, Inc. in Colorado. Jonathan Goldman is an international authority on sound healing and a pioneer in the field of harmonics.
An internationally acknowledged Master Teacher, Jonathan facilitates Healing Sounds Seminars at universities, hospitals, holistic health centers and expos throughout the United States and Europe. He has appeared on national television and radio, including Art Bell's "Coast to Coast AM" and has been featured in national periodicals including "USA Today" and "The New York Times".
His annual Healing Sounds Intensive attracts participants from throughout the world.
See website to read his blog or sign up for his free newsletter.