Juneva Health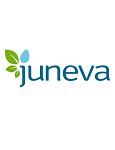 Passionate. Groundbreaking. Socially-driven.
We are a young company of people dedicated to changing the paradigm in health care and think big!
Our passion is changing the way health care works. And we're dedicated to making a difference. Not just as a health company, but as a family of individuals who fiercely believe that health and healing no longer has to be as difficult as it's been in the past. We strongly believe that people should be in charge of their own health.
We're a leader in the emerging bioenergetic health care/information medicine space and provide a complete new approach to health care, utilizing more than three decades of research by companies like NES Health and others as solid foundation, that restores health at its source. By looking at the physics underlying the biochemical nature of the body, we can now accurately read the human body-field, and tune it to engage the body's self-healing ability so that the emergence of perfect health becomes the only possibility.
Our revolutionary bioenergetic therapy is targeted to correct these body-field distortions and blockages, so the body-field and body can more easily and naturally return to optimum function. We are a certified NES practice with clients across the U.S., Canada and Europe. Our clinic is in the San Francisco Bay Area, but we also do remote consultation (Telehealth) via web conferencing including body-field scan & analysis, and have remedies shipped directly to your home.
Our mission is to empower all individuals with affordable technologies and products that can restore optimal health throughout the body in the most natural and supportive way and provide tangible pain relief as well as correction of any distortion or deterioration in the body.
We'd love to be part of your personal health and wellness journey and help you live your life to the fullest potential!
Visit our website today.