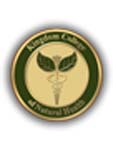 We have been a premier distance learning educator since 1993. All faculty members are practitioners of the healing arts.
The knowledge gained at KCNH provides students a solid foundation from which to confidently engage in any aspect of holistic health care within their particular area of study.
Sign up for our Newsletter.