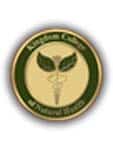 We have been a premier distance learning educator since 1993. All faculty members are practitioners of the healing arts.
Our curriculum is somewhat more intense than other contemporary educational institutions. The knowledge gained at KCNH provides students a solid foundation from which to confidently engage in any aspect of holistic health care within their particular area of study.
Our programs and degrees are unique and range from certificate programs to baccalaureate all the way through to doctoral level studies and post graduate work.