Lai, Psychic and Author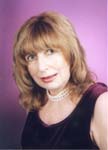 Winner of the Awards – The Best Psychic 2005 and The Best Pet Psychic 2007 from the Houston Press.
Author of the book "Celebrity Pets Tell All"
Member of American Assoc. of Psychics.  Lai comes from a long line of European psychics and has worked all over the world as a psychic.