Laura Zibalese – The Grounded Psychic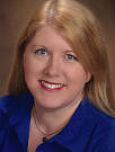 God Gifted Psychic with over 30 years experience. Laura has appeared on T.V. in private lectures and seminars and has given thousands of readings for clients from all over the United States.
Psychic reader
Clairvoyant
Spiritual Channel/Medium
Palmist
Medical Intuitive
Certified Hypnotherapist
Lecturer and teacher
Let me help you connect with the other side. God has something to say to you, let me be your messenger.
You will feel uplifted and aided by the information channeled for you from such entities as the Arch Angel Michael, St. Paul, and the Virgin Mary as well as your guides, family and friends who come through with important and loving information for you life.
Readings average one and a half hours, and are thorough and informative.
Laura has been called:
"With out a doubt, the most amazing, accurate reader! Laura's' loving gentle and fun nature makes the experience so fun." Lori P., Chicago Ill.
"This is my second reading with Laura, and I feel very safe while speaking with her. I have much respect for her intuitive abilities. Her warmth is inviting to the heart." Holly Thompson, San Diego Ca.
"Laura is very insightful. I was lucky enough to be introduced to her a couple years ago and during our sessions when I thought she was off the wall (that it couldn't pertain to me) it ended up coming to pass!" Tracy Dowrey-Racen, Foothills Ranch CA.
Certified Hypnotherapist – Spiritual Hypnotherapy
Specializing in:
• Past Life Regressions
• Between Life Regressions
• Anxiety
• Depression
• Fears and Phobias
• Smoking, Drug & Alcohol addiction
• Weight loss
Yes though Past Life and Between Life Regression you can see for your self what life is like on the other side or who you were in a past life. Discover new depths to your personal relationships, clear fears and phobias stemming from past lives and discover why you really came to earth. And have a great time doing it!
I also specialize in relieving anxiety, depression, fears, phobias and compulsions.
Anxiety and Depression are the result of the subconscious minds learned responses to certain situations, which over time become triggers causing mental, emotional and physical conditions to result.
Although we can not remove the events which trigger your anxiety and depression we can, through hypnosis, change how your subconscious mind responds to these events.
You don't have to suffer the physical and emotional responses that go along with your anxiety and depression. You are in control and I can help you see that.
Weight loss, Smoking, Drug and Alcohol addiction can all be relived though hypnosis. By going directly to the subconscious mind we can remove the triggers that cause you to want to over eat, drink, smoke or take drugs. If you're ready to loose weight, stop smoking, drinking or doing drugs, I can help you retrain your subconscious mind and give you back control of your life.
Call: 619-270-6752