Home
Discover the Inner Chakra Secrets and Soar Your Business to Greater Heights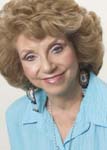 Free Teleseminar
Join Helaine Harris for her Complimentary Transformational Call: Discover the Inner Chakra Secrets and Soar Your Business to Greater Heights.
Align the chakras and clear what is out of balance. This is not one of those calls where someone just talks at you. There will be transformative processes and readings from Helaine on the call. Explore how to create Magic and Miracles for your business!
Helaine Z. Harris, LMFT, is a shamanic healer, psychotherapist and intuitive business coach who is passionate about assisting heart-centered entrepreneurs called to do more. She helps them access their Soul Power to fuel their vision so they are recognized for their gifts and richly rewarded.
As an Intuitive advisor to entrepreneurs who choose to break through whatever is holding them back from getting to greater heights and increasing their income, she can instantly identify what their immediate next step is and guide them through it. Helaine is brilliant in helping to heal heart wounds and guides one in awakening their power in a balanced way. She has 35 years experience and founded An Awakening Center™, which blends 45+ modalities and trains interns, healers and coaches. She is the author of the award-winning book Are You In Love with a Vampire? Healing the Relationship Drain Game. Helaine has a chapter in her new book, Embraced by the Divine – The Emerging Woman's Gateway to Power, Passion and Purpose, compiled by Michelle Mayur, which recently hit #1 on Amazon.