Life Energy Monitor and Blog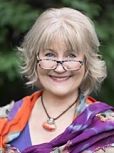 Alchemy? That's Ancient History.  What could this subject possibly have to do with us – TODAY – in this wonderful, crazy high-tech world of electronics? The answer is plenty. The alchemists found how to achieve balance and harmony, the true definition of health, with the elements.  We sorely need that information now. We find the alchemic research in our modern fields of chemistry, quantum physics, Eastern philosophy and religions of today.
Read The Life Energy Monitor for information on the Self Awareness Formulas (SAF) and to help you find your balance and harmony in life.