Marsha Bakko Healing Arts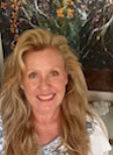 Transformative – Intuitive – Inspirational.  Intuitive Energy Healing. Experience a unique blend of healing frequencies to accelerate personal development, activate innate talents & abilities and energize spiritual awakening as you rediscover a deep sense of well being.
Marsha also creates beautiful art.  See Show Schedule on website for locations and dates to view and purchase her artwork.
Marsha also offers Art Classes.