Mermaid Botanicals Boutique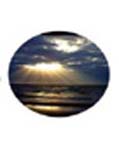 We also offer off-site Live Food Chef Certification Classes. Raw Food Classes, Demonstrations and Parties.
We are a place for Body, Mind and Spiritual Well-Being. We carry Vitajuwel Gemstone Vials – Gem Water in its most precious form. A key component of these lead-free glass vials are precious hand-selected and fairly traded gems from the most exotic places on earth.
We also offer Sacred Stone Grid Classes.
Patricia is also a Shaklee independent distributor.  See website for Shaklee premium nutrition, personal care, and home care products.
Two Roads diverged in a wood, and I — I took the one less traveled by and that has made all of the difference.
-Robert Frost-
I have not always followed the raw food path or road so to speak.
I have been Vegetarian, Vegan, Raw, and sadly not raw in my lifetime. I have traveled many roads on this raw food journey to get to where I am today. I can honestly say that experience has been a good teacher. She has taught me well the signs of ill health and the vibrant life that raw food can bring.
A little something about me.
Patricia Autry has over 20 years experience in the area of health and nutrition. She began her relationship with raw and living vegan foods with her studies in Holistic Nutrition and the desire to achieve optimum health for herself and her clients.
Patricia Autry, B.S., CNC, is a certified nutritional consultant with The American Association of Nutritional Consultants.
She graduated with Highest Honors from Clayton College and received the degree of Bachelor of Science in Holistic Nutrition as well as the certificate as a Family Herbalist.
She received the certificate of completion in herbal studies, Foundations of Herbalism, with Christopher Hobbs L.Ac., A.H.G.
She is currently continuing her education as an herbalist with courses in herbal studies.
She has received the certificate of completion in The Science and Art of Herbalism, by Rosemary Gladstar.
Patricia is also currently continuing her studies in Aromatherapy with the course, Aromatherapy Foundations Certifica te Program, by David Crow, L.Ac., and Jade Shutes, B.A., Dipl. AT
She is an alumni member of Clayton College, A Professional member with The American Association of Nutritional Consultants, a member of The American Herbalist Guild, and a member of American Holistic Health Association.
She also practices the Usui Shiki Roho system of Reiki as a Reiki Master and Crystal Healer.
Patricia Autry has also contributed as a Journalist Diva for Gorgeous, Glossy & Gourmet a raw food Ezine.
You can read some of her past articles by going to www.greensmoothiequeen.com/en/ezine and clicking on the Ezine tab.
Patricia Autry