Miles of Texas Nutraceuticals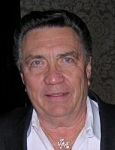 With over 30 years experience in Alternative Health Care, Dr. Miles is available and offers his extensive knowledge of natural remedies.
Dr. Miles is board certified by the American Association of Drugless Practitioners (A.A.D.P.), and practices Reflexology, Kinesiology, Iridology, Acupressure, Homeopathy, and Herbal Medicine.  He was recently appointed to the A.D.D.P. as an Auxiliary Board Member for the State of Texas.  He is a board member for the American Alternative Medical Association (AAMA), and received his Fellow of Alternative Medicine from AAMA in 2009.  He has been board certified by the National Board of Examiners  & Integrated Alternative Medicine & Natural Health Sciences since 2000.  Dr. Miles is also certified in Traditional Naturopathy by the American Naturopathic Certification Board (ANCB).