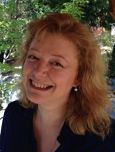 Morgana Wyze is a medical intuitive and an ordained minister.  Check out her informative articles.
Hello, my name is Morgana. I have a special God-given gift for healing people, a gift for Divine service  which I am very grateful for. I had a near-death experience when I was seventeen. My ability to use psychic gifts and to channel Divine energies are a direct result of my passage to Heaven and then my return.
I'm a Medical Intuitive and Distance Healer and my clientele is international. In the past 25 years I've helped Olympic athletes, movie and television stars, the wealthy and the poor, and some of your co-workers, friends and neighbors. I've worked with University sports programs and medical doctors and dentists. I'm called the "psychic to psychics" because my client base includes many other energy healers and psychics who come for energy re-balancing.
Please browse my web site. You'll discover how my gift helps many people experience health through Divine Healing and hopefully you'll discover how I can help you to greater clarity and health.