Home
Natural Rejuvenation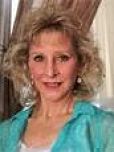 Dr. Terri Hawkins and Dr. Tiffany Adams
5044 East 10th St.
Indianapolis, Indiana 46201
United States
317-243-3550
Acupressure, Addiction Treatments, Allergy Treatments, Colon Therapy, Detoxification Foot Bath, Electro-dermal Screening, Energy Healing, Flower Essences, Guided Imagery, Healing Touch, Herbology, Homeopathy, Hypnotherapy, Integrative Medicine, Laser Therapy, Light Therapy, Life Coaching, Lymphatic Therapy, Massage Therapy, MicroCurrent, Myofascial Release, Natural Skin Treatments, Naturopathy, Nutrition, Physical/Exercise Therapy, Rebirthing, Reflexology, Reiki, Sound Therapy, Wellness Centers
Natural Rejuvenation is Indianapolis' leading colon hydrotherapy center. If you are looking for a safe and natural way to optimize your health, vitality and spirit visit us! We'll put you on the path to a happier, healthier more satisfying sense of well being.
For more information on this practitioner or center, please see website.