Nutrition Key – Long Island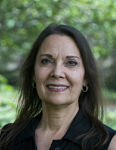 Welcome to Nutrition Key! I will help you to unlock your healing potential by uncovering the root problems to correct metabolic imbalances and restore your body back to optimal health.
Specialize in healing your body by taking a systems-oriented approach with customized dietary interventions, supplement protocols and lifestyle changes tailored for your body's needs.
Bring health and vitality within by integrating your body, mind, and spirit to pinpoint and heal the root of your health problems. Unlock your healing potential by addressing key systems of the body and use nutrition as medicine and foundation. Begin to restore your body and address health conditions such as: diabetes and insulin resistance, digestive disorders, hormonal imbalances, adrenal fatigue, cardiovascular disease, weight loss, toxicity, stress and emotional barriers, lifestyle behaviors, and anti-aging.
Take control of your own health today and get a comprehensive,  holistic, integrative and the true healing approach aimed at optimizing your body's innate healing potential.
Client Testimonials:
Angela is extremely conscientious and caring in genuinely seeking to help her clients. Angela has been helping me with my overall nutritional well-being needs for several years and is excellent on many levels. Not just because she is extremely knowledgeable and up to date with the latest information regarding the subject matters, but also because she is extremely conscientious and caring in genuinely seeking to help her clients. I've also gotten to know her personally and quickly discovered that she most definitely walks the talk when it comes to nutrition and overall well being, doing all of the things she advises her clients to be doing….a rarity these days. I highly recommend Angela. Dan, J
Angela identified my gluten sensitivity issue several years before a medical doctor discovered it. With Angela's nutritional guidance, I am enjoying good health and a positive attitude. Angela had identified my gluten sensitivity issue several years before a medical doctor discovered the concern. Since each person is different, she designed a plan to maximize MY health. The program is continually being optimized to meet my changing needs. Joyce, R