Optimal Health Medical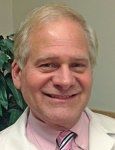 Stem Cell therapies and PRP.
Natural & Holistic Treatments for Anti-Aging Medicine, Hormones, Weight Loss, Fibromyalgia, Fatigue, Allergies, Thyroid, IV Vitamins…
Dr. Sobo believes that the best of both medical and nutritional approaches to medical care is more effective than either approach alone, as your overall wellness is our goal. We will examine your physical, mental, and emotional health and work on changing past attitudes and habits. All of these are evaluated to apply the most effective Anti-Aging Medicine therapies as well as allergy desensitization and elimination, weight loss programs, fibromylagia-fatigue, utilizing IV vitamin therapy.
Natural treatments may enable you to avoid the use of medications and their risks or side effects.