Pam Booth Energy Healing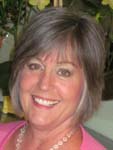 Monthly Remote Clearings also available.  Topics and issues change each month.  Past topics have been: New Year Clearing, Releasing Trauma, Self-Issues, Financial Issues, etc.
Issues will be cleared out for you regardless of where you are or what you are doing.  If you are able to focus on your body by sitting or lying down in a quiet environment you may be able to feel the energy working. There is no need to call in. The energy will cleared out no matter what you are doing at the time. I will send notes to you regarding the sessions to let you know what came up.
This program is designed to work on you, your family and pets where ever you are. Pam will work on the list of people that sign up. You receive four sessions of approximately one hour each on four Tuesdays at 7:00 am Pacific Daylight Time. $83 per person, $125 people and pets in one household, limit six.
For more information and to sign up go to Pam's home page.
Pam also offers healing MP3s that shift your subconscious thoughts and beliefs on topics from abundance to weight loss.
Testimonials:
I've always had to fight with being overweight and to keep my weight under control. I worked out a lot and tried to eat as healthy as possible but kept undermining my efforts. I found two different mp3 s on Pam's website and asked which one felt better for me. She recommended the emotional eating vs. the weight loss. After using it for a few months I have found that I'm able to feel now when I'm eating because I'm stressed out instead of being hungry and it has been easier to stop, and don't eat late at night. I have lost some weight but the best thing is that I can now choose to do something other than eating to calm down and feel better. R.M.
Pam Booth was instrumental in getting me through the most difficult time of my life. She is kind, patient, compassionate, and delivers messages with candor. I appreciate that she has always been there for me when I needed her most. Not only is her approach unique, but she also gives great advice and supports other efforts I take to heal (I've found some practitioners can get territorial). I am eternally grateful that I stumbled across her work and now consider her a good friend." –L.S.
Pam is absolutely AMAZING!  I've had great results after our healing sessions and would HIGHLY recommend Pam to anyone, but most especially to energy workers and healers out there.  These sessions cut through so much stuff that a lot of us in this field are still dealing with, and the results are simply fantastic.  You owe it to yourself to finally get clear of whatever's holding you back. I would personally like to thank you again Pam, for finally getting me "unstuck"!  You really are AMAZING, and VERY patient!!!  Thanks, TR from CA