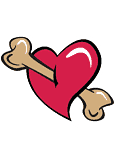 Family Owned and Operated Natural Pet Food Store. Online Shopping & Home Delivery (see website for Local zip codes).  Specializing in Pet Nutrition Counseling. Monthly Pet Wellness Clinics!
Our store is home to thousands of natural pet products and boasts a large selection of raw, fresh and freeze dried diets for both dog and cat. Each brand that we carry has been vetted by our research-obsessed owner who chooses every product for a reason and whose choices always lie within your pets best interest.
We specialize in guiding pet parents through the overwhelming world of pet food, nutrition, and "allergy" or sensitivities testing. With decades of experience we have helped thousands of dogs and cats find a dietary balance that works best for them and their individual needs.
We are also home to a variety of wellness clinics so your pet can live their best life! Clinics include: Canine Massage, Acupuncture, Laser, Anesthesia-Free Dental Clinics, and Dog/Puppy Training classes.
We Deliver! FREE Home Delivery with orders over $49.99 within our designated delivery range. Customers can shop online, place an order for delivery, in-store or curbside pickup and shop our thousand of products from the comfort of their home.